This three ingredient strawberry cheesecake, protein filled ice cream is the perfect little treat for when those late night cravings hit. When we saw this recipe go viral you know we had to try it. As much as we love a fresh pint of ice cream, there's something to be said for really good substitutes of our favourite snacks. We are screaming over this ice cream, lets make it!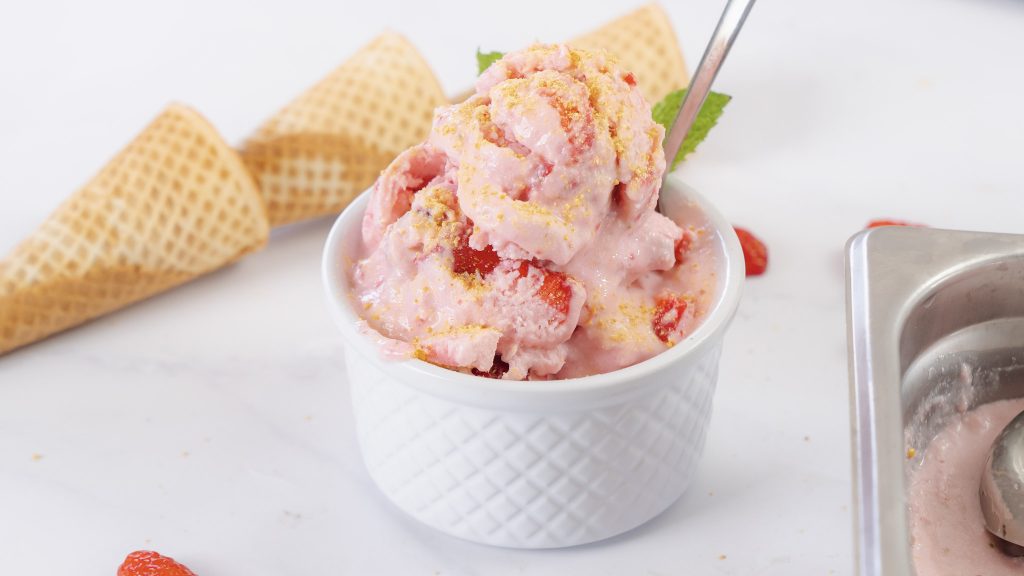 Key Ingredients for this ice cream
Cottage Cheese– You heard right folks, this ice cream uses cottage cheese as its base. Compared to regular ice cream thats made of cream, milk, sugar and eggs (all things we love in moderation) this recipe's base contains less sugar and far more protein. Cottage cheese has 20g of protein per ½ cup, making this a great way to sneak in a little sweet and pack in the extra protein.
Honey or Maple Syrup – Instead of using raw sugar, this recipe utilizes a softer version of sweetness. Use up that local honey or maple syrup, either will add just enough flavour.
Vanilla– A splash of vanilla is the best way to bring everything together, can't have a good ice cream with out it!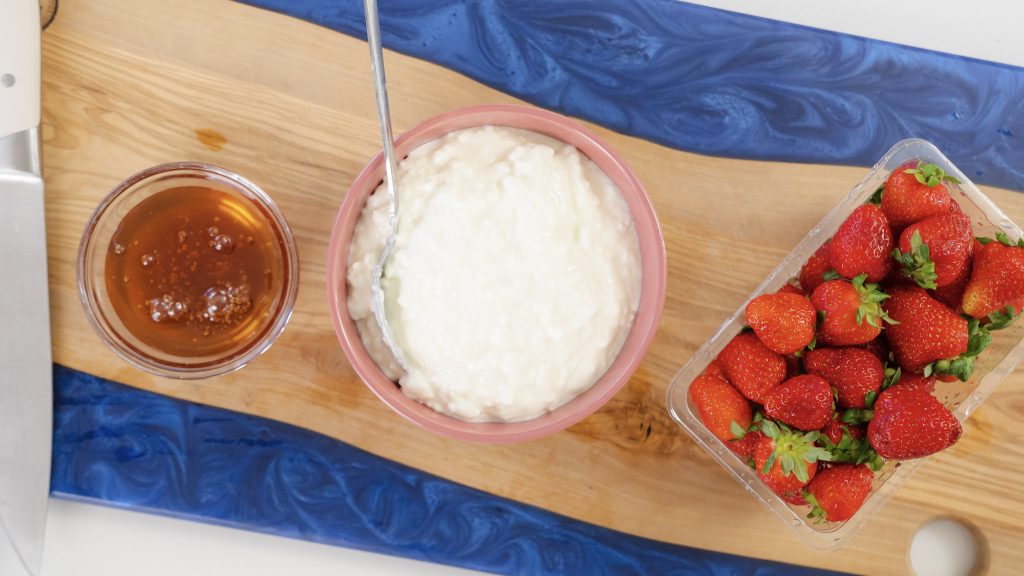 Why Cottage Cheese?
Like we said above, cottage cheese is a great vessel to add a bit more protein into you daily routine. But to make sure this cottage cheese tastes and feels just like ice cream, you have to make sure its blended properly. If you don't blend this one enough you might get a few lumps, if blended fully you'll be left with a consistency thats pretty close to the real thing.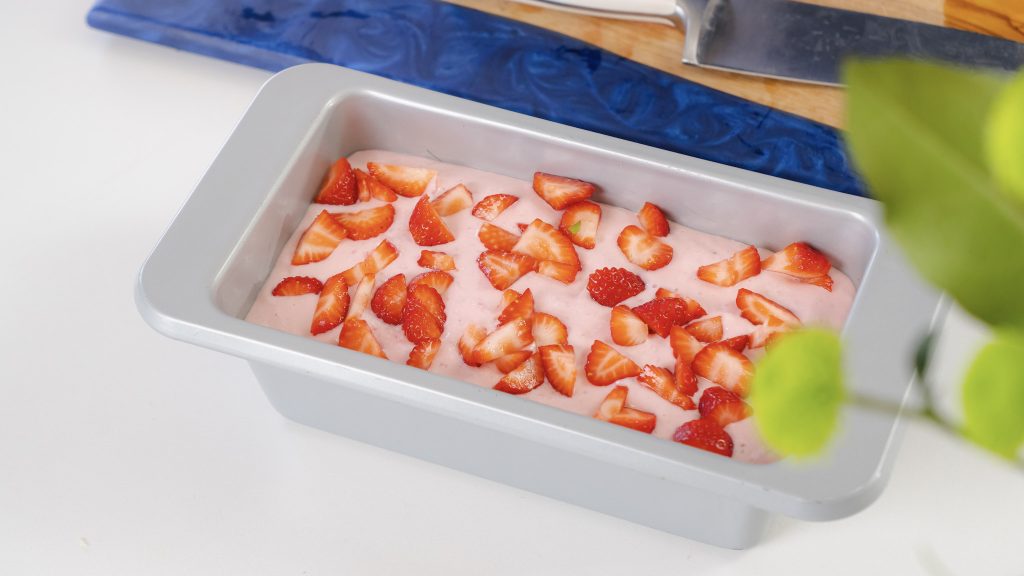 Other flavour combinations
When we say this is a summer hit we mean it. The best way to get the most out of this one is to make sure your berries are as ripe and juicy as possible. The fresher the better. But don't just stop at strawberries, there's a whole world of flavours out there to explore! Here's a few we think you can try.
Blueberries + Lemon zest
Black Berries + Orange zest
Raspberries + Fresh Mint
Banana + Coffee Beans
Other desserts like Strawberry Cheesecake Ice Cream
If you liked the sound of this recipe, here's a few other you might enjoy!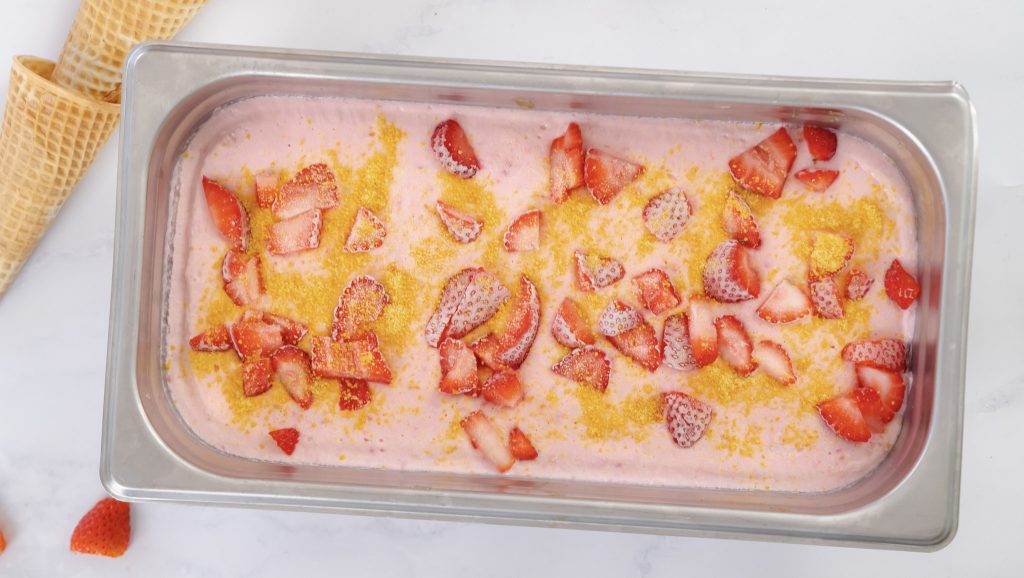 Strawberry Cheesecake Ice Cream
Print Recipe
Ingredients
3 1/4

cup

Cottage cheese

750g

2

cups

Fresh strawberries

1/2 cup extra for topping

1/2

cup

Honey or maple syrup

1

tsp

Vanilla extract

1/4

cup

Graham cracker crumbs
Instructions
Into the bowl of a food processor or blender, add cottage cheese, fresh strawberries, honey, vanilla and blend until smooth.

Pour ice cream mixture into a deep loaf pan. Top with extra chopped strawberries and sprinkle with graham cracker crumb.

Place in the freezer for 3-4 hours. Remove from freezer 15 before eating.
Print Recipe
(Visited 3,867 times, 1 visits today)