This is pure comfort in a bowl. A traditional broccoli mac and cheese would have you dice your florets very finely so as to fully incorporate them into the mac, but that means you lose all of the great texture of the stem and florets. Get your favourite bowl and settle up to the table; this is a great one!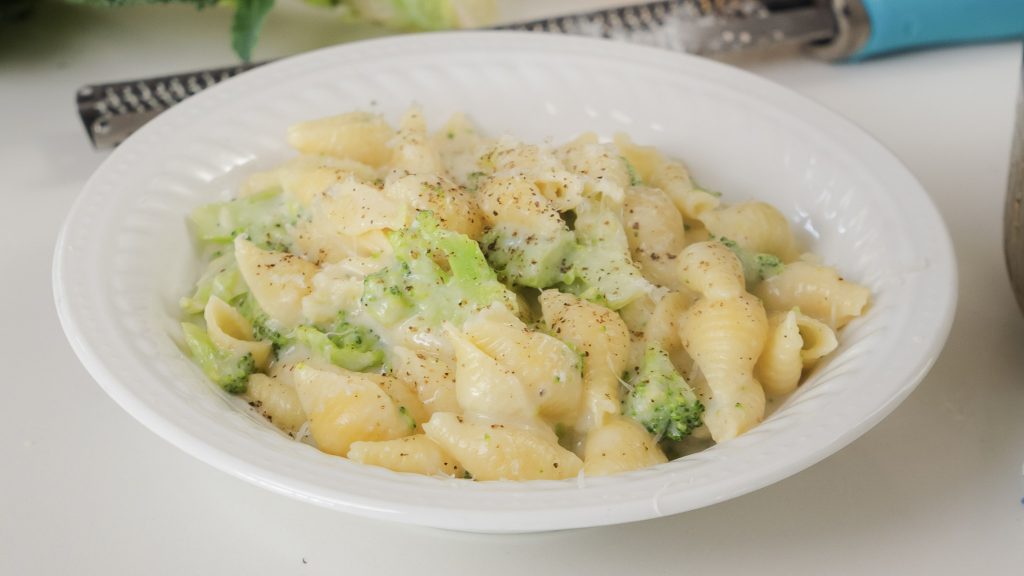 Why make a roux?
We make a rough for this Broccoli Mac and Cheese for two main reasons:
1) to help add richness to the finished sauce, it allows us to thicken the sauce quicker, and by cooking out (browning) the roux, we remove any staring raw flour flavours that might make the dish bland.
2) Add colour and flavour to the sauce. You can take your roux to whatever colour you'd like; the deeper the colour, the richer and nuttier it's going to be.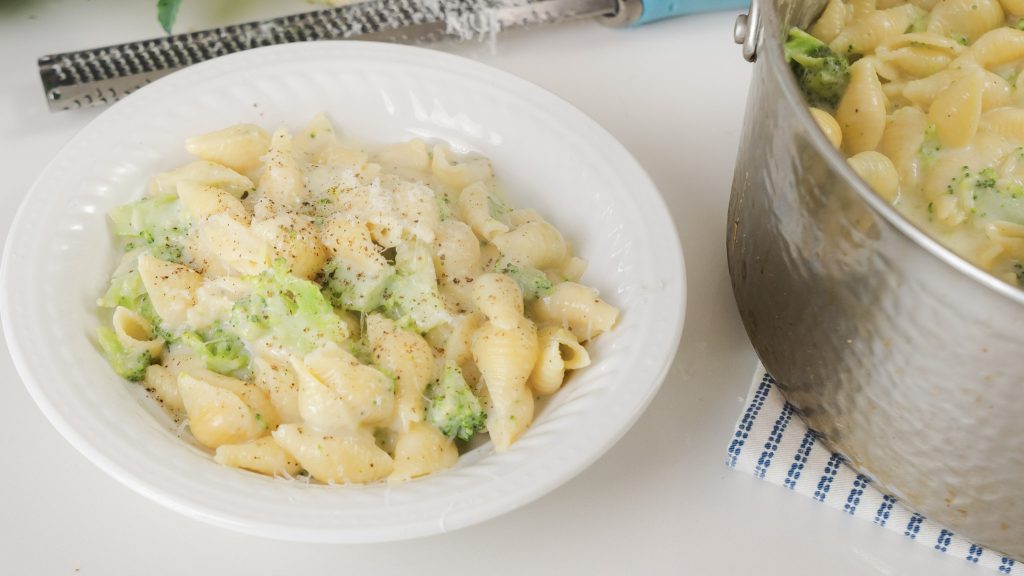 Key Ingredients to this broccoli Mac and Cheese.
A super simple and easy dish like this Broccoli Mac and Cheese is easy to make, but there are a few important ingredients we can't ignore.
The shells– I have no idea why they taste better; always have, always will.
The Broc– For ease of convenience, we've used frozen broccoli. It has all of the same great flavour, colour and, most importantly, nutritional benefits.
Old Chedda- I used a white cheddar, but please feel free to use whatever you'd like. Check out your local cheese shops, talk to the employees, and see what they like!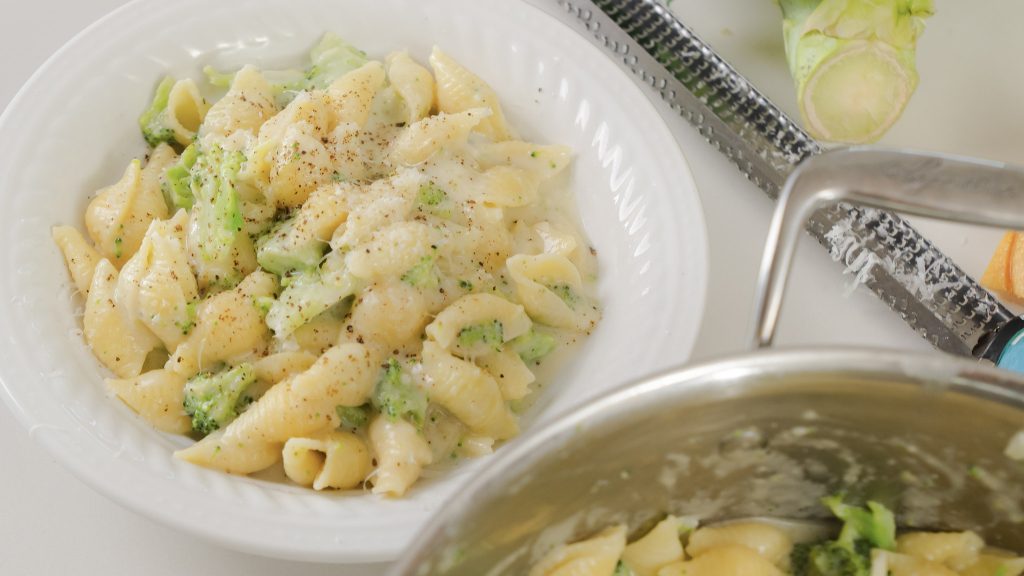 Tips on nailing this Broccoli Mac and Cheese.
The bite matters- When you're making a cheesy/saucy dish, you want to make sure the pasta doesn't get lost in the sauce (as it has the habit of doing that). A slight bite is great to add more texture to your mac and cheese, especially if you aren't using breadcrumbs!
More cheese, the merrier- You can add more cheese to thicken the sauce if you don't want to take the time to reduce it. My girls don't like it when their mac and cheese is thick and gummy, so we keep it a bit lighter and saucier, but you do you!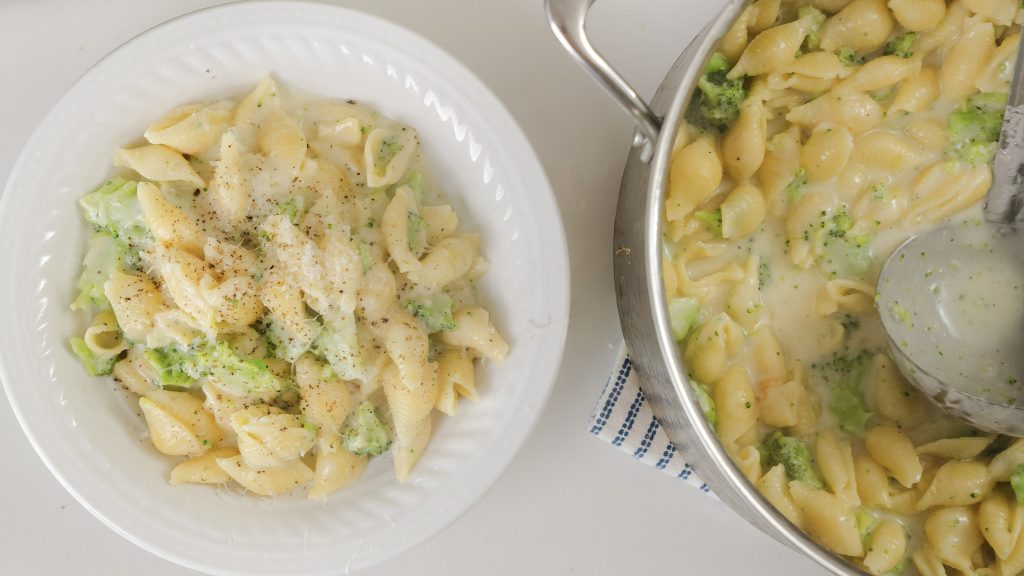 Other recipes to check out!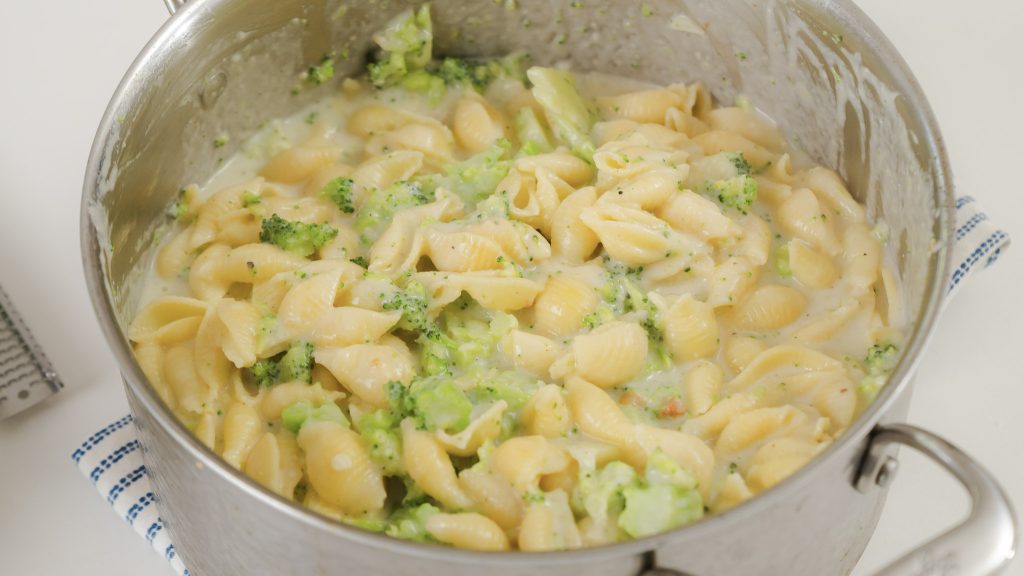 Broccoli Mac and Cheese
Print Recipe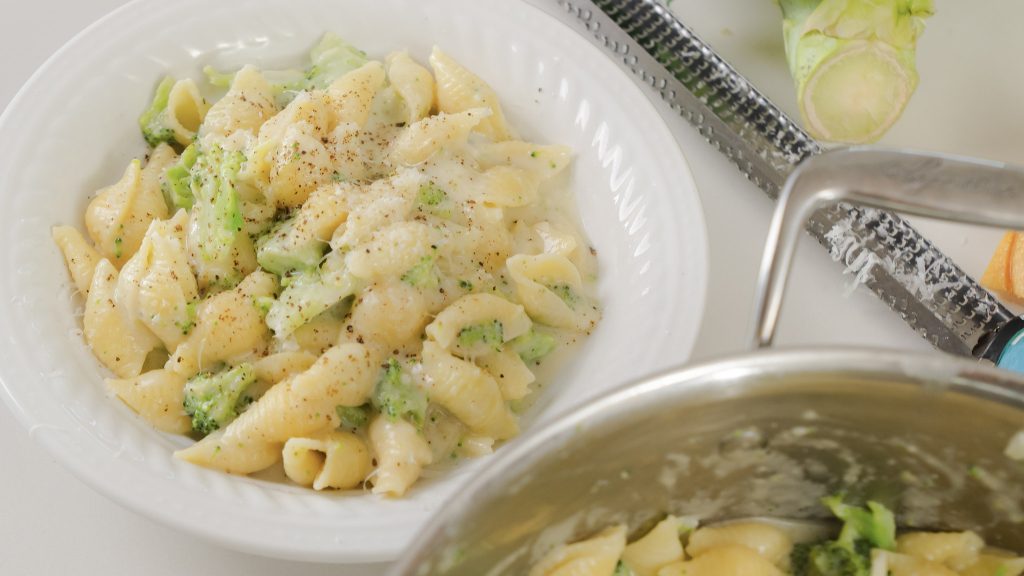 Ingredients
4

cups

Pasta of choice

I love using shells!

4

tbs

Butter

1

large

Garlic clove

Minced

1/3

cup

flour

2

tsp

Salt

1

tsp

Black pepper

1/2

tsp

Garlic powder

1/2

tsp

Smoked paprika

1

liter

milk

2 1/2

cup

Old Cheddar

Shredded

2 1/2

cups

Frozen broccoli

Roughly chopped

1/2

cup

Parm
Instructions
Boil your pasta. Check frequently and strain to your desired texture. Strain and set aside.

lace a pot over medium heat and add in butter and garlic. Once melted, whisk in flour. Allow the roux to form and brown slightly. Constantly whisk as to not let burn. 5 min.

Pour in milk and whisk until thickens. 5-6 min.

Season with salt, pepper, garlic powder, and paprika.

Add in chopped broccoli and shredded  cheddar cheese. Stir until all of the cheese has evenly meted into the sauce and the broccoli is warmed through.

Add your cooked pasta and stir. Season with salt, black pepper and parm.
Print Recipe
(Visited 3,948 times, 3 visits today)