There are a ton of classic and fun burgers and sandwich recipes I wish I could share with you! From your classic smash burger and pulled pork sandwiches to vegetarian black bean burgers and fried haddock burgers, there is a large range of recipes you can explore!
Sit back and get ready to explore a world of flavour and delicious meals with some of my favourite recipes I picked to share with you all!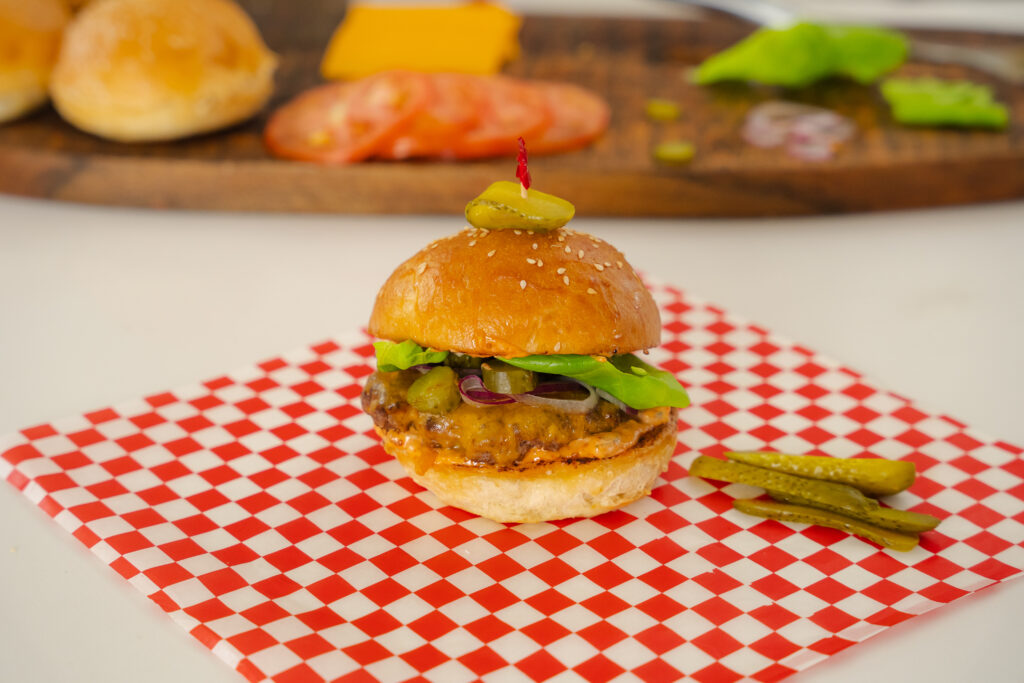 There is nothing complicated about these classic smash burgers! Smash burgers are made of ground beef pressed flat into a thin patty when cooked with a large spatula or wooden spoon. These will definitely cure your burger cravings!
This lemongrass ginger turkey burger will scratch that burger itch you have. This is a bright, flavourful, and incredibly satisfying burger and will have you asking for it every week! The burger is seasoned with tons of delicious spices and herbs, and the quick homemade pickles add a zip of extra flavour!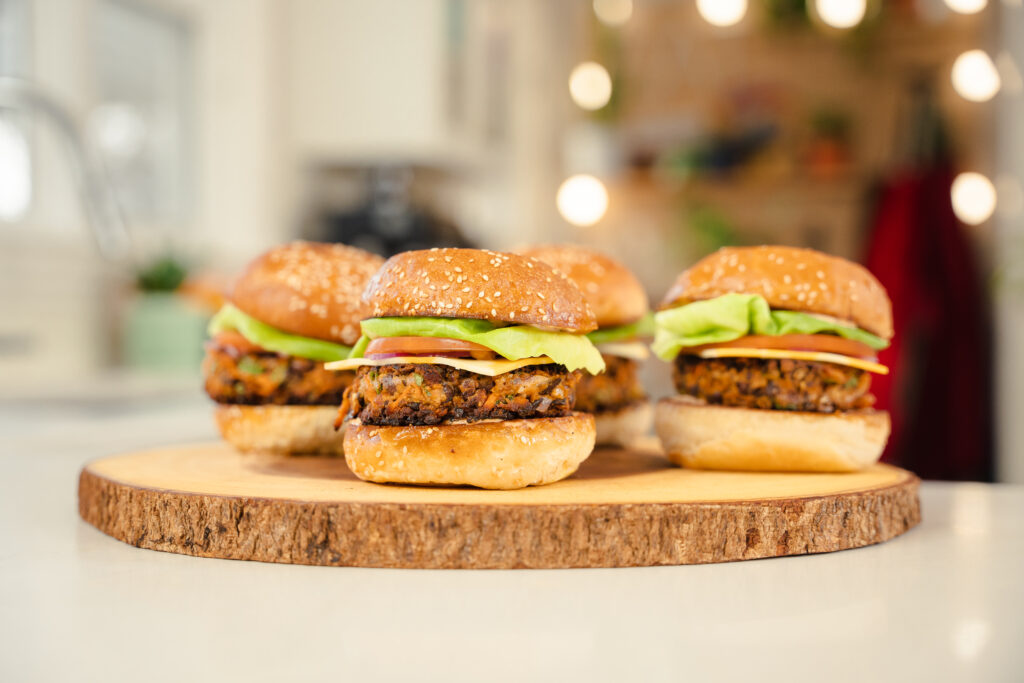 I am very veggie-forward, and I believe this Chipotle Black Bean Burger represents me and the food I love to make! This burger is healthy, veggie-forward with a ton of beans and, most importantly, incredibly delicious. Even the most staunch meat-lovers in my family love this burger, so without a doubt, I know you will love it as well!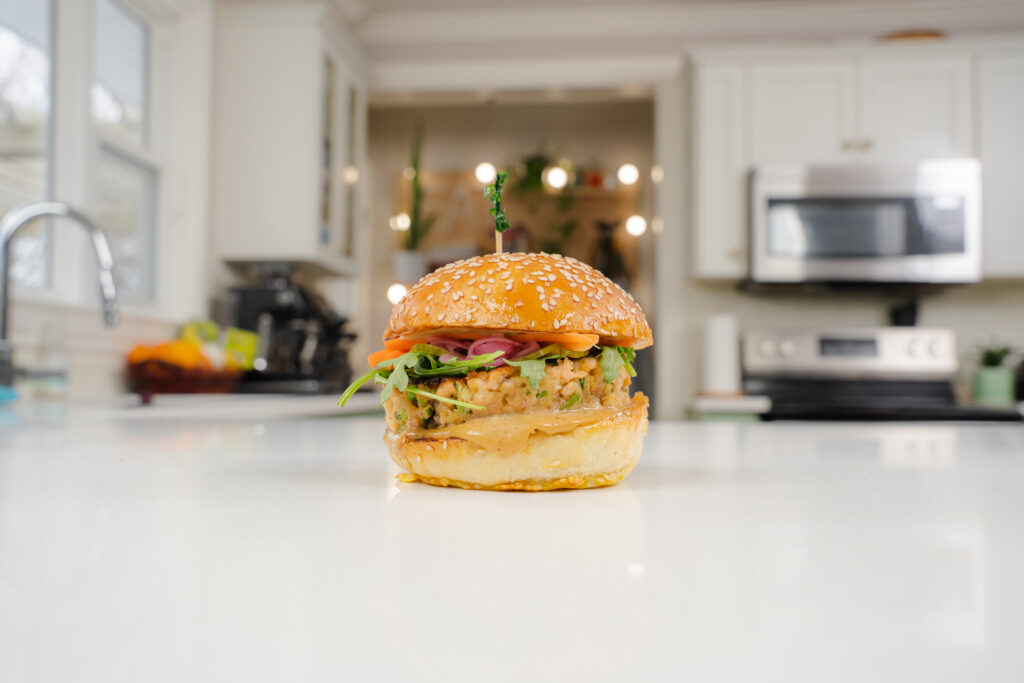 Growing up on the East Coast allowed me access to some of the freshest seafood out there. I love to cook with seafood, and this burger is an all-time favourite recipe of mine! This Ginger Soy Salmon Burger is a doozy of a burger, and the Atlantic salmon I used is one of the most nutritious foods. This burger hits many notes, and it has great texture and big flavours and knocks you out of your craving!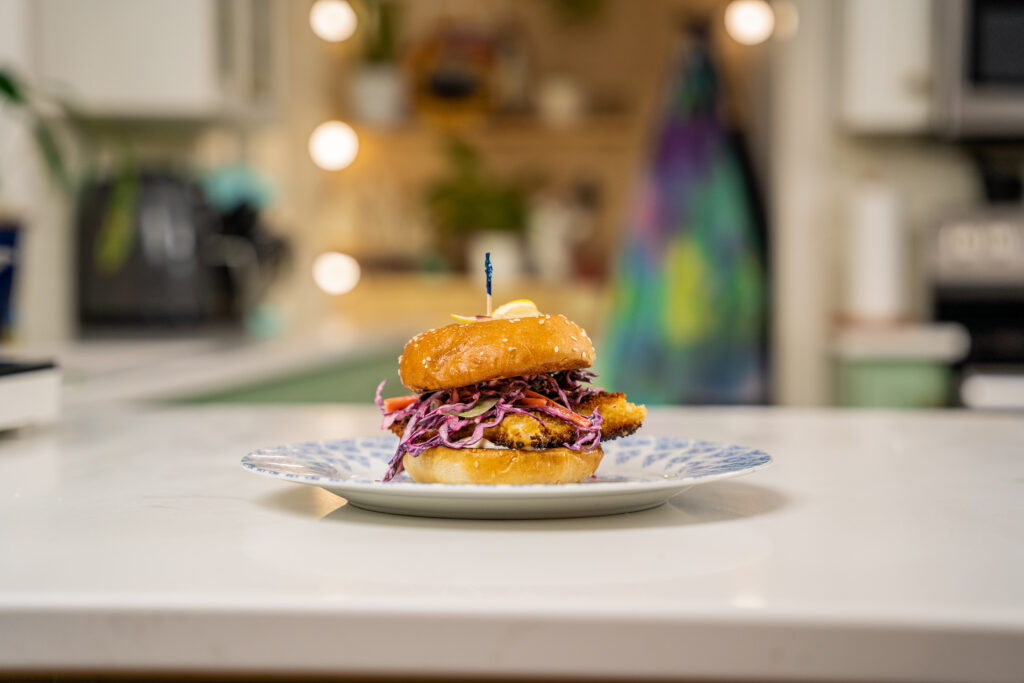 This crispy Pan-Fried Haddock Burger really hits a ton of notes for me! It's full of flavour and textures you will love, from a crunchy fish fillet, purple cabbage slaw, and a rich, flavourful mayo to balance it all out. I feel like fish burgers get a bad reputation for no reason, and wanted to share one of my favourite fish burger recipes with you! I hope you enjoy it!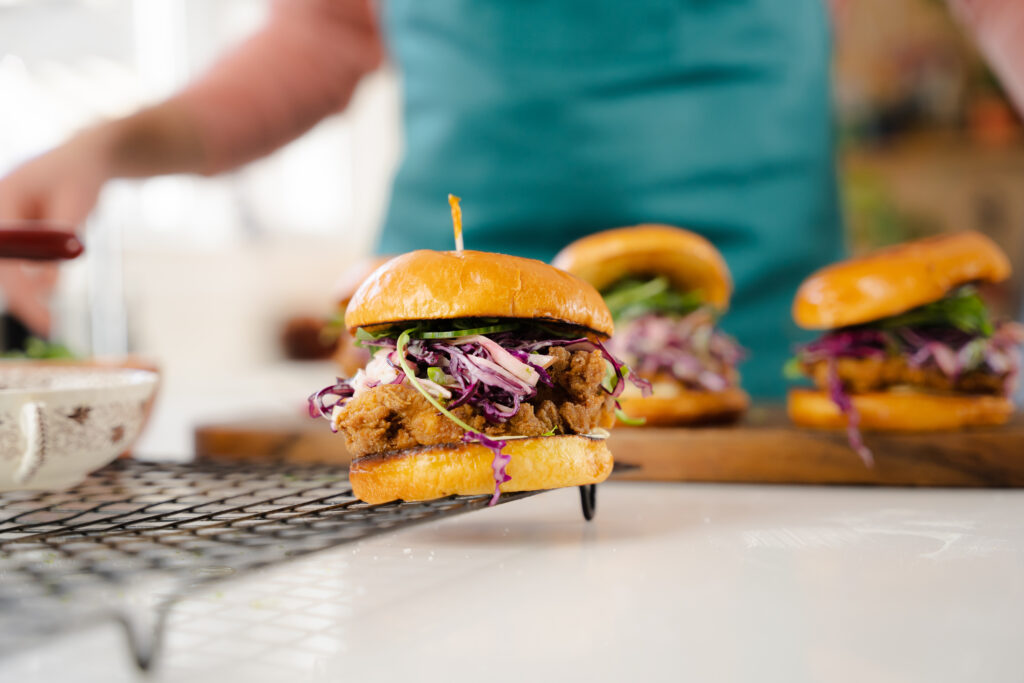 This recipe is a real show-stopper. This sandwich had a ton of fun and crave-able flavours from the curry powder in the flavour dredge, partnered with the tartness from the apple in the slaw! I really love this sandwich. It is definitely worth the little extra work to make that crispy and crunchy chicken patty!
Alright folks, let's get to cooking!
(Visited 221 times, 1 visits today)